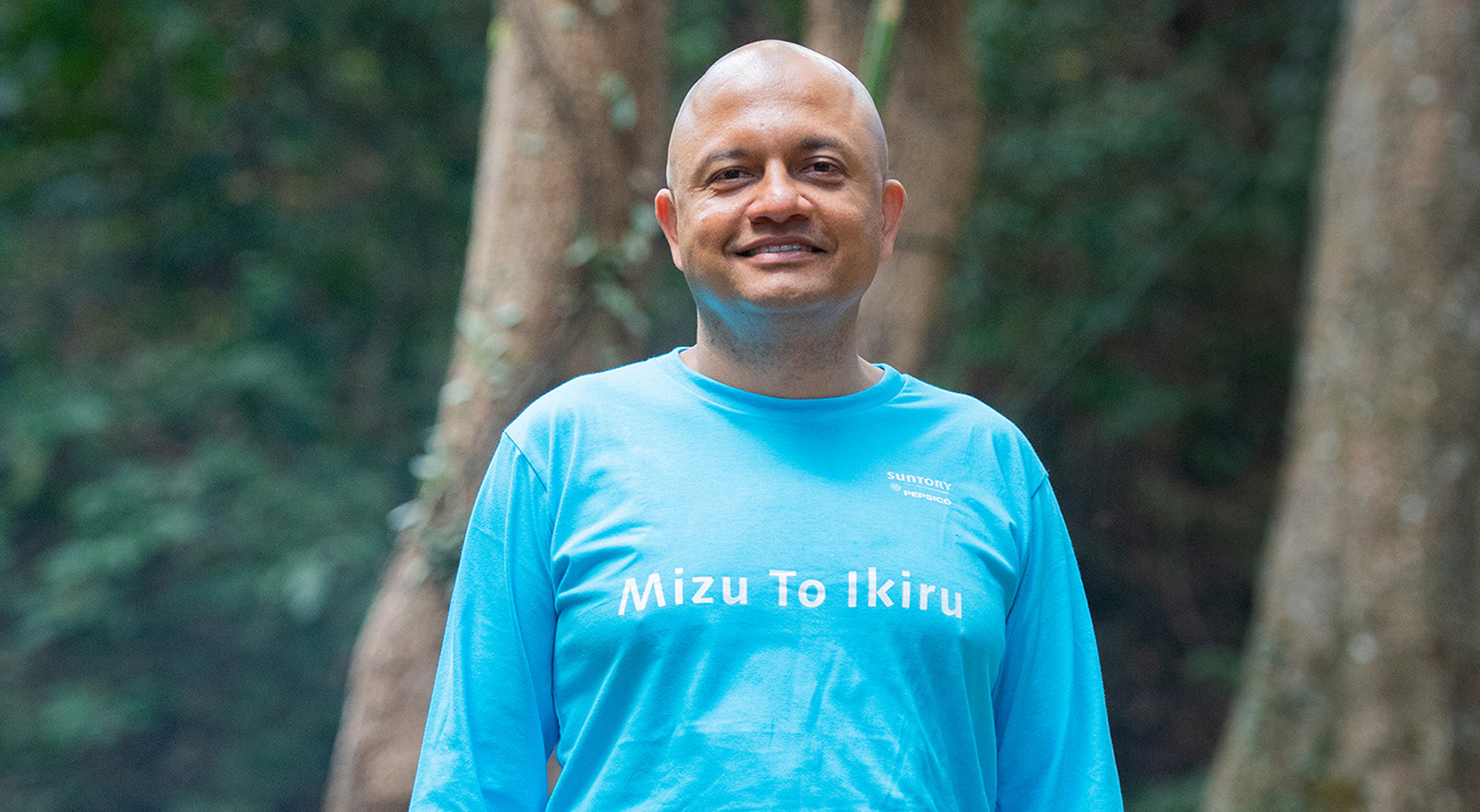 "Suntory PepsiCo" and "Raks Thai Foundation" join forces with upstream watershed communities in driving forward with the 3rd consecutive watershed forest preservation and rehabilitation projects
The Company is committed to continue water resources preservation projects under the "Mizu To Ikiru" or "Living with Water" promise.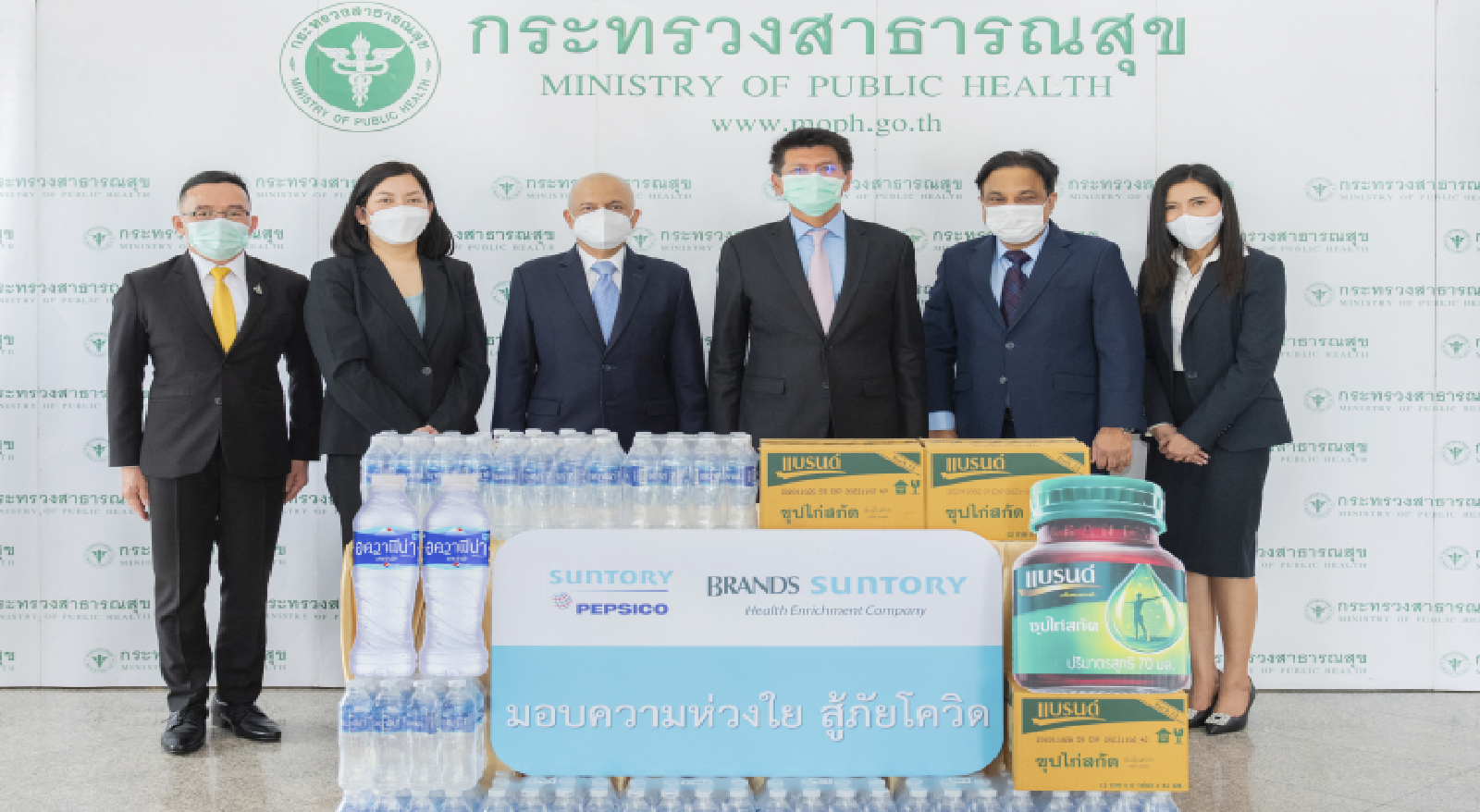 Suntory PepsiCo joins hands with Brand's Suntory as ONE SUNTORY, Standing alongside the Thai people in fighting the COVID-19 pandemic"
Under this activity, bottles of Aquafina drinking water and Brands Essence of Chicken have been provided to 49 field hospitals in 36 provinces, including 32 affected communities in Bangkok.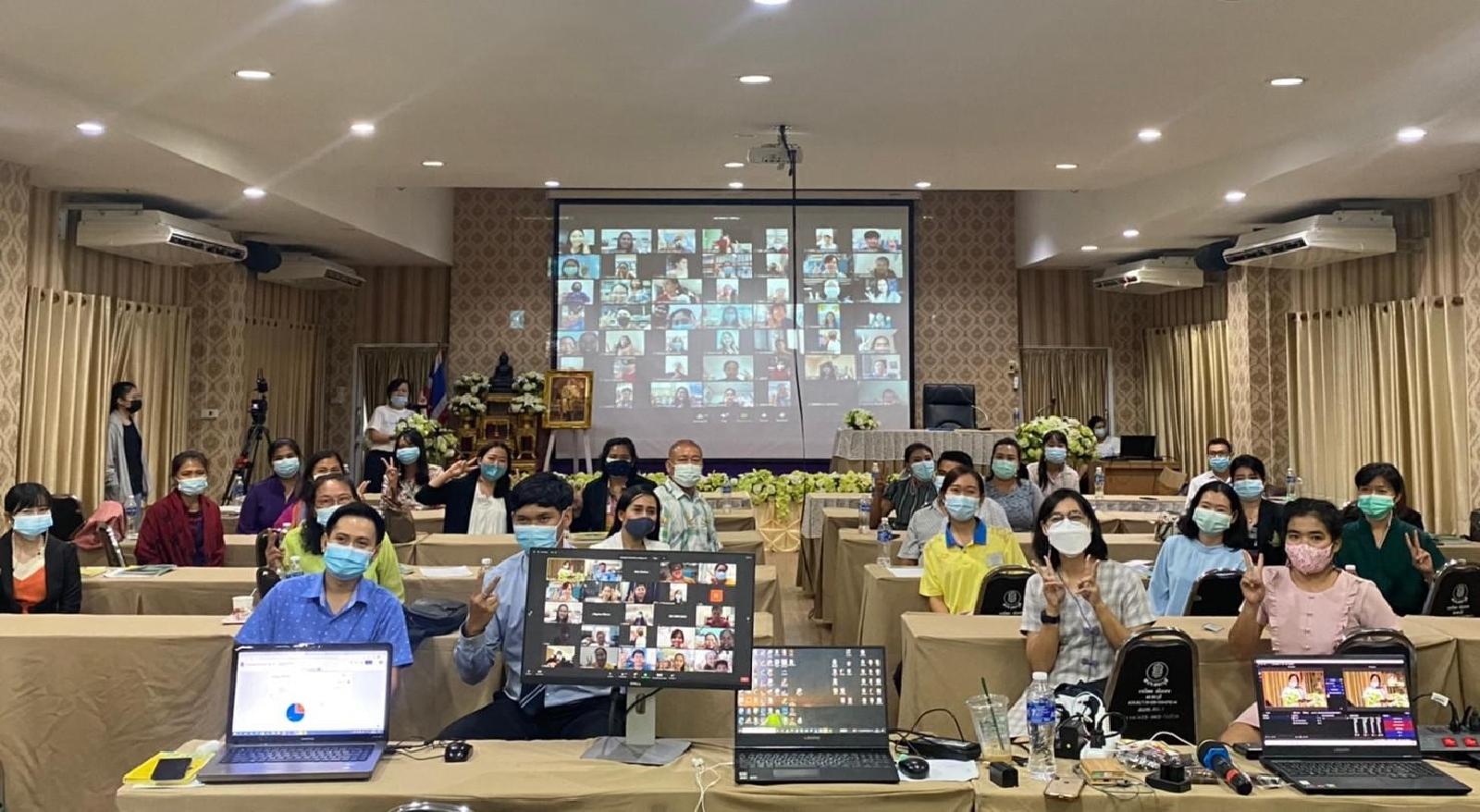 Suntory PepsiCo moves forward "Mizuiku Program: Youth Water Education" by preparing teachers on water conservation at schools
The workshop is aimed to convey knowledge on water resources and guidelines for teachers on preparing project proposal for water conservation in school for the participating schools under Mizuiku Program.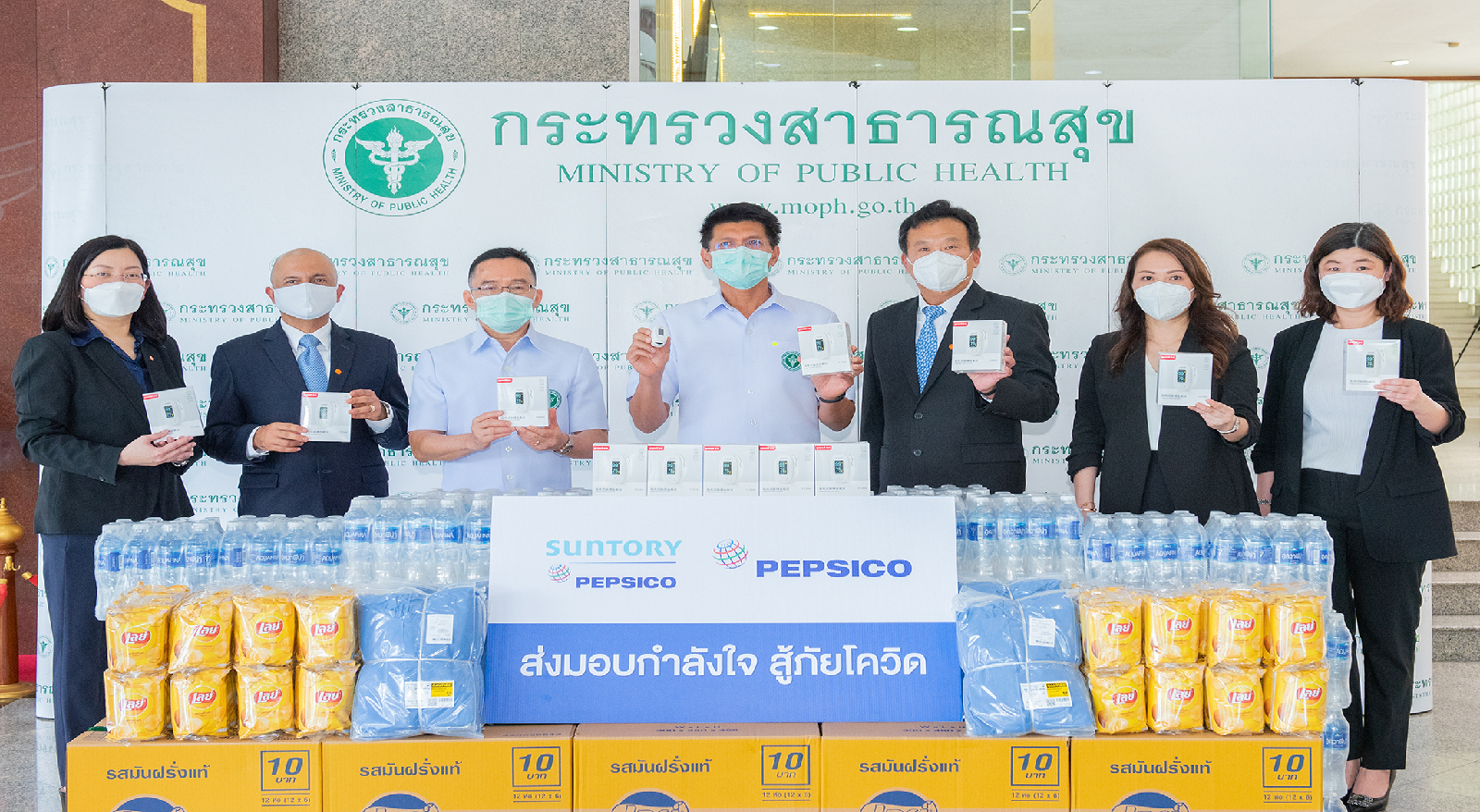 Suntory PepsiCo and PepsiCo in assisting 59 field hospitals in 16 provinces against COVID-19 pandemic
Suntory PepsiCo has teamed up with PepsiCo Thailand in standing together and delivering aid to medical personnel in the fight against COVID-19.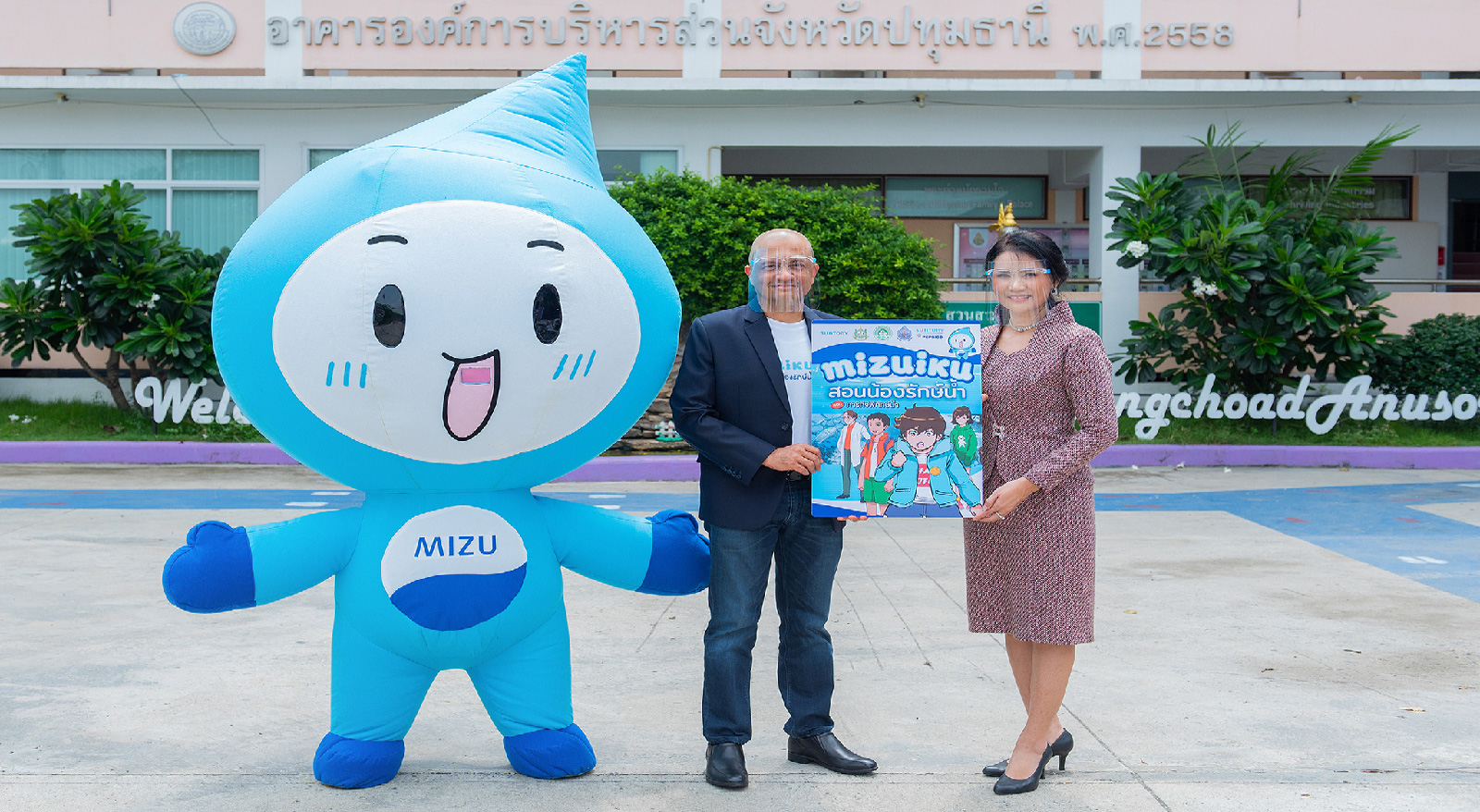 Suntory PepsiCo Gives Water Education Comic Books to 200 Schools.
Under the "Mizuiku: Water Education Program 2021", with the purpose of educating youth on the importance of water resource management and encouraging them to conserve water resources and the environment.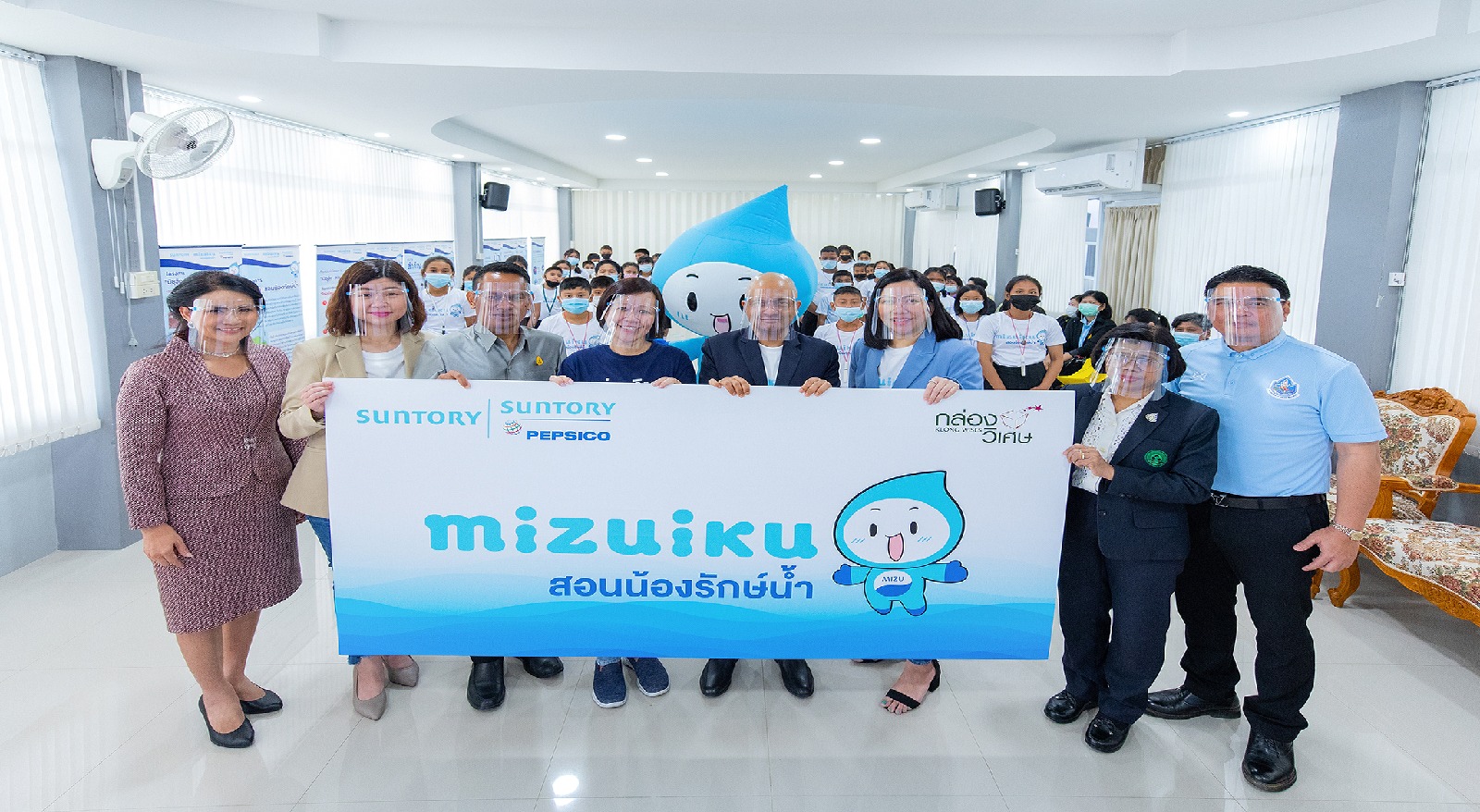 Suntory PepsiCo Launches the 3rd year of "Mizuiku Program: Youth Water Education"
Committed to continuing the philosophy into practice through water-conscious business performance and projects aimed at the conservation included the "Mizuiku Program: Youth Water Education".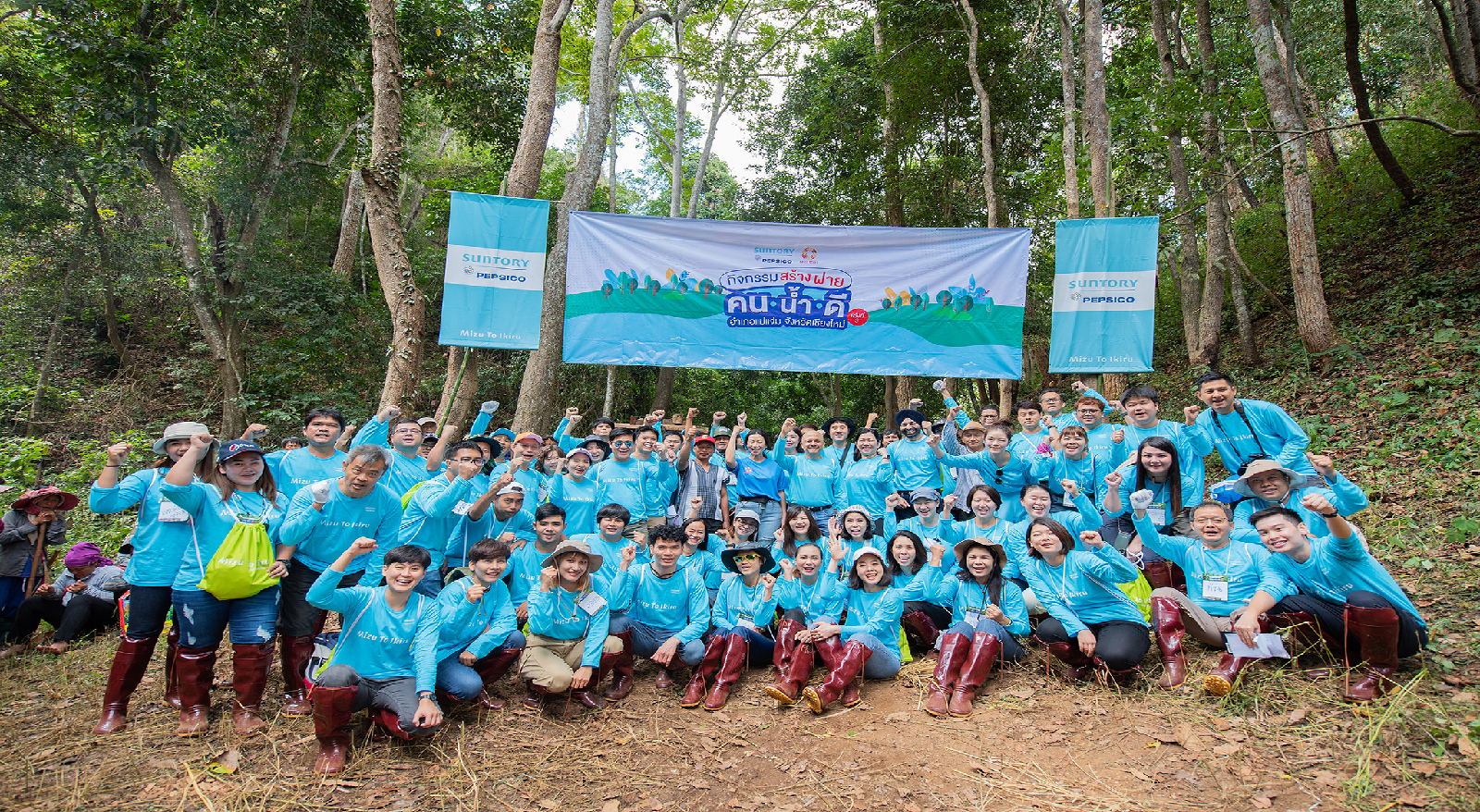 Suntory PepsiCo Puts Corporate Philosophy 'Mizu To Ikiru' into Practice
Partnering with Raks Thai Foundation to conserve water resources and the environment and rehabilitate the watershed forests by construction check dams, planting vetiver grass, and firebreak lines.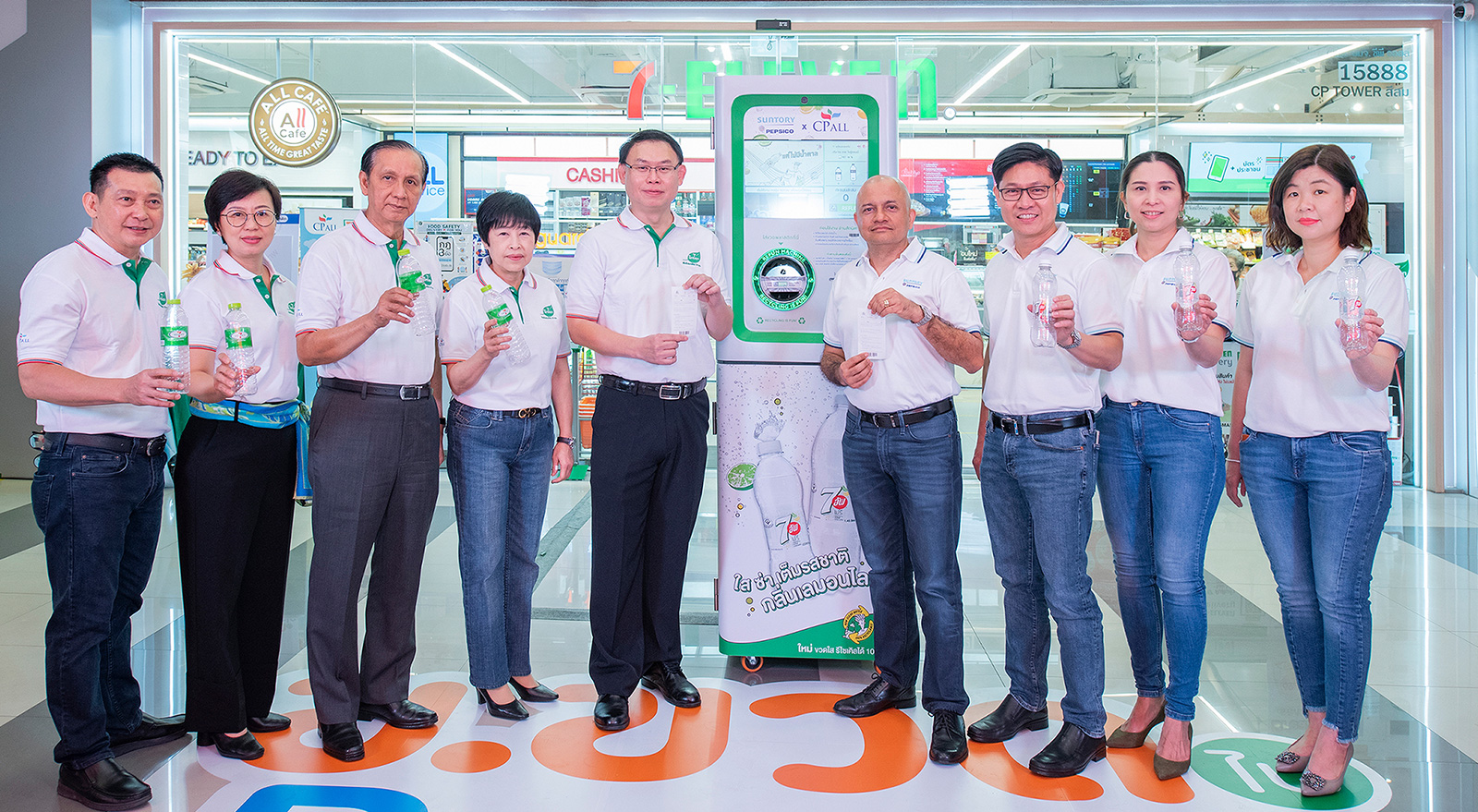 Suntory PepsiCo Partnered with CP All launched the 'Give Back Bottle for Recycle' Project
Launched a PET bottle recycling machine under the 'Give Back Bottle for Recycle' project with the aim to promote the sustainable use of plastic packaging.
Suntory PepsiCo Reinforces Corporate Culture's "Helping Hands" through employee volunteers to help society
This is to cultivate employees to appreciate their role of social responsibility through "Helping Hands" activity.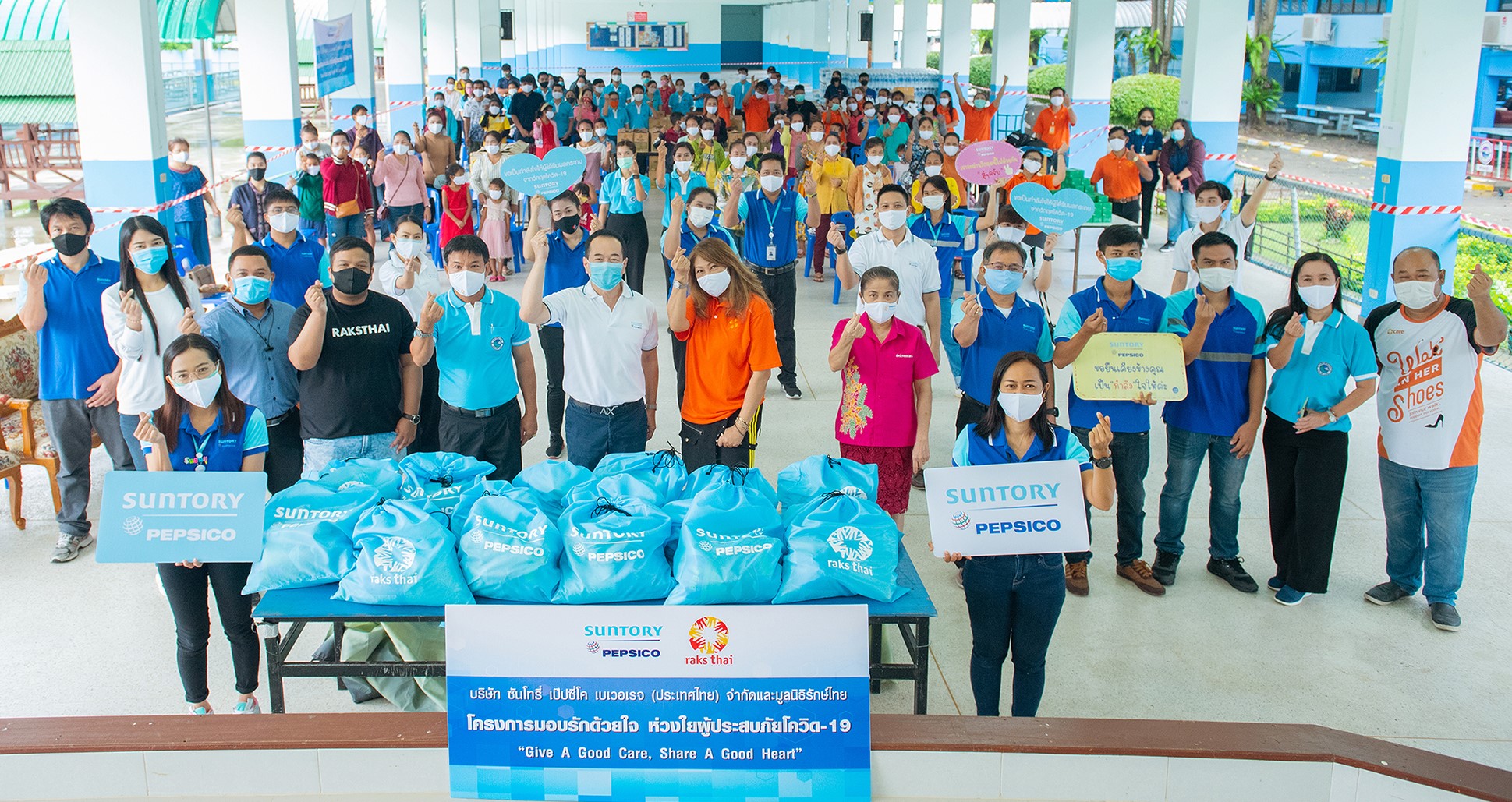 Suntory PepsiCo Beverage Thailand Expands COVID-19 Community Relief Efforts
Suntory PepsiCo joins hands with PepsiCo, PepsiCo foundation and Raks Thai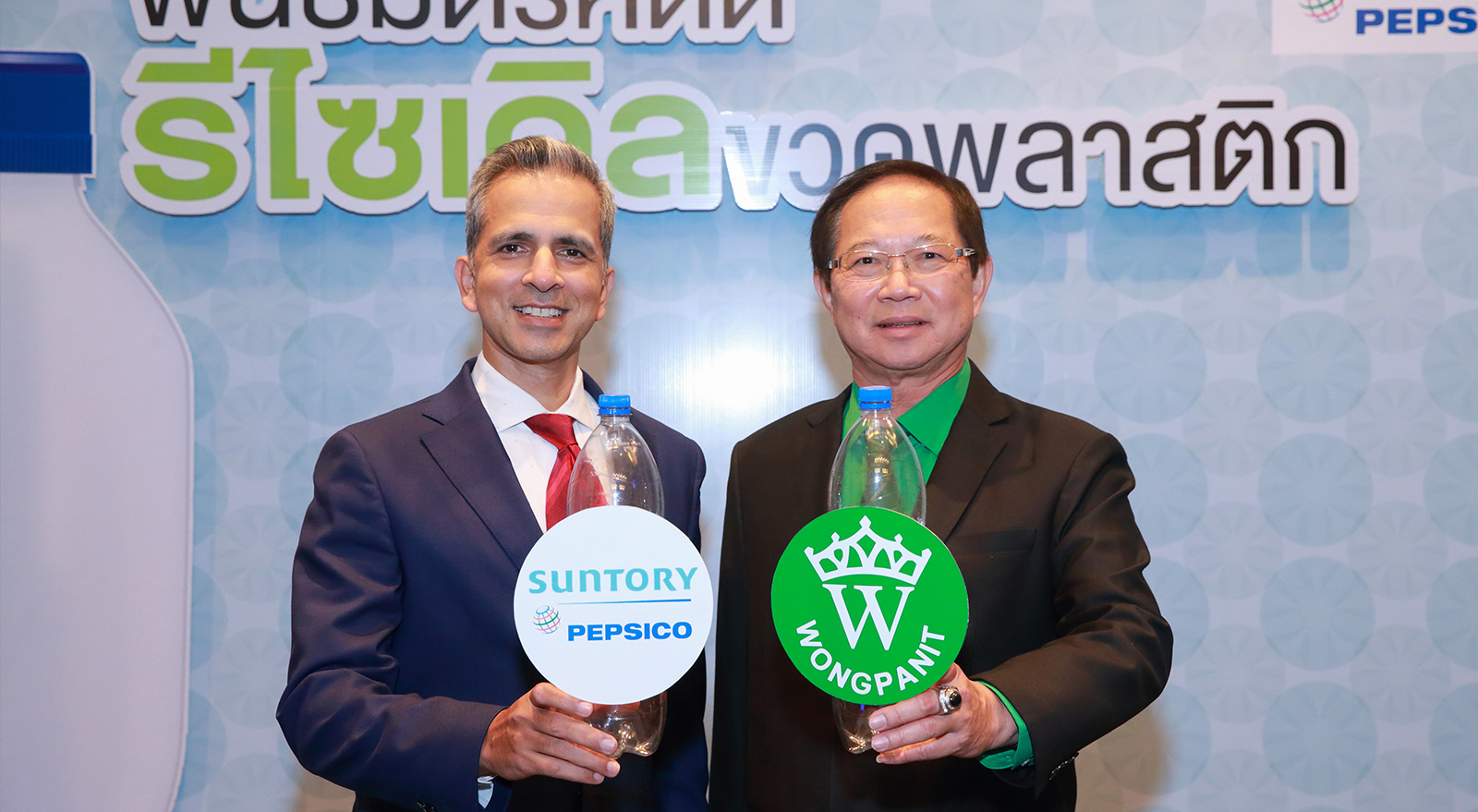 'Suntory PepsiCo' joins hands with 'Wongpanit'
in a bid to promote waste segregation and PET recycling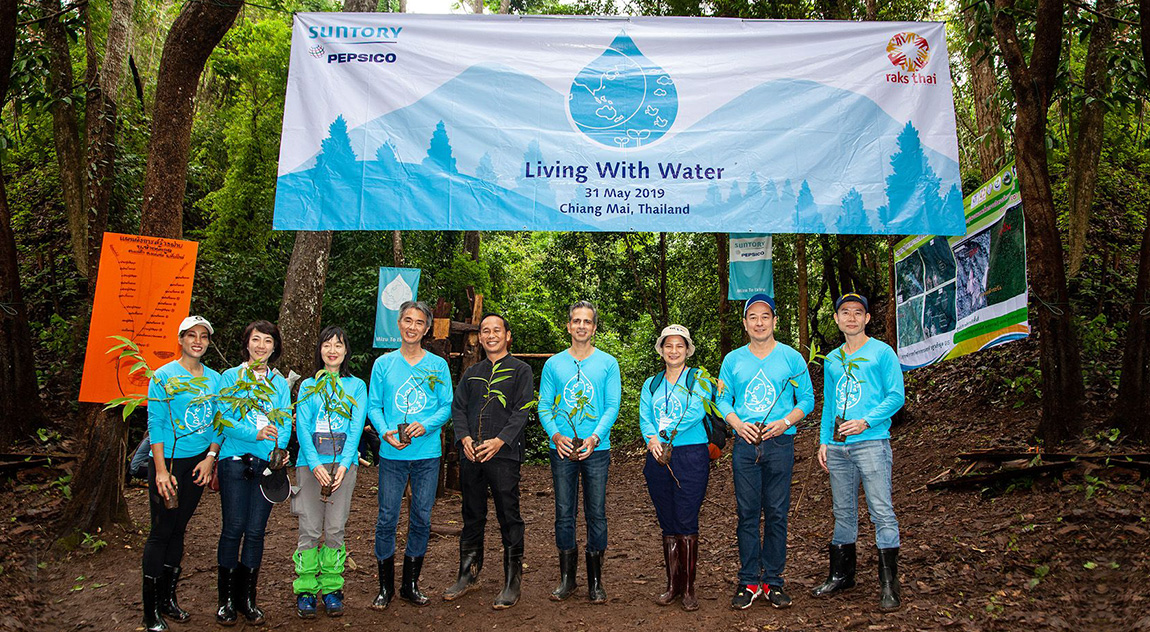 'Suntory PepsiCo' follows the philosophy 'Living with Water'
In joint effort for sustainable water conservation