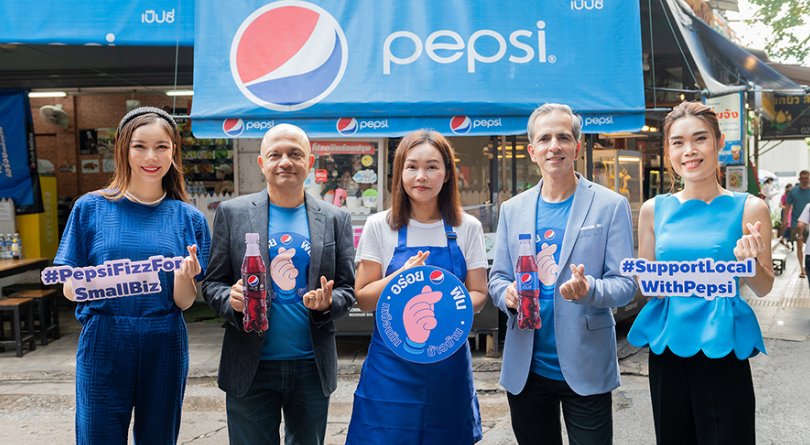 Suntory PepsiCo Thailand and Pepsi Thailand Join Forces to Support Small Restaurants Moving Forward as Part of the "PEPSI MEALS CAMPAIGN 2022", Launched Under the Theme "HOME AWAY FROM HOME"
Engaging customers with an enchanting taste and fizzy flavor of Pepsi, enabling them to have a memorable moment of happiness while enjoying all your meals.
Try It Out! Enjoy New Fizzy Drink Until the Last Drop with "Mirinda Berry Soda"
Invites you to continue spicing up your lives to unleash fizzy happiness with a great refreshing taste of the new berry-flavored soft drink Mirinda Berry Soda.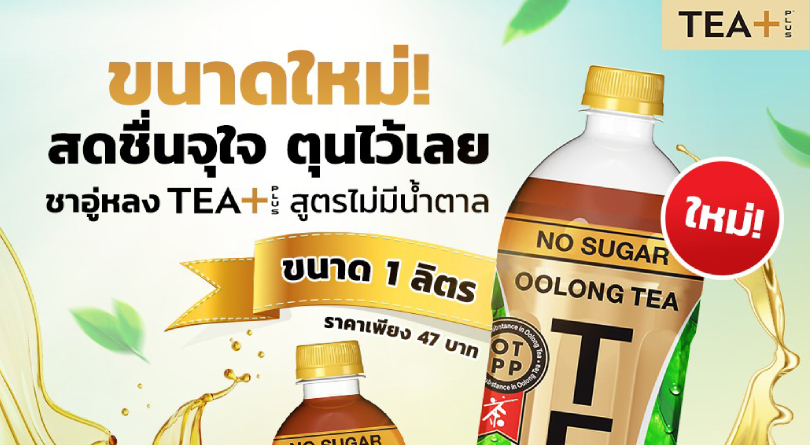 Launch New 1-Liter Sugar-Free TEA+ Oolong Tea to Deliver Truly Flavorful Taste of Refreshing Tea; Health Lovers Should Not Miss Out!
Push on the health-and-wellness trend using ready-to-drink, no sugar TEA+ Oolong tea by introducing a new 1-liter bottle.
Time to Enjoy Ultimate Summer Moment with "Pepsi Same Great Taste" Campaign
Pepsi is inviting customers to kick off the summer under the "Pepsi Same Great Taste" campaign by teaming up with "Putthipong "Billkin" Assaratanakul" to help enhance customer engagement with all Pepsi iconic flavors and a variety of Pepsi sugar-free variants.
It's Time For Lime!!! Pepsi Rolls Out New Sugar-Free, Refreshing Lime Flavor For Joyous Moments
Welcomes the summer by introducing the new sugar-free, zero-calorie "Pepsi No Sugar Lime" flavor to beat the summer heat.
Pepsi Launches Pepsi Golden Retro Special Collection with 3 Limited-Edition Designs Urgent! Let's Collect and Buy it Now as It's Available Only During New Year
Introducing a special collection "Pepsi No Sugar Golden Retro" package to celebrate the year-end festive season with all family members and friends.
New! The ready-to-drink "BOSS Coffee" brand from Japan. One of the first brands in Thailand using flash brew technique to unlock rich aroma flavor!
Introducing BOSS Coffee – the No. 1 best selling ready to drink coffee brand in Japan* to deliver a new experience of ready-to-drink coffee especially made for Thai who love coffee.
New! Mirinda Salted Lemon Soda Launched - New Refreshing Drink Idea Everyone Can Enjoy
A new refreshing Mirinda Salted Lemon Soda, providing new-generation customers a new idea to freshen up the day.
Pepsi Thailand Launches "Taste of Thailand" Food Pairing Campaign
Launch promotional campaigns to strengthen its position in the carbonated soft drink market by launching the "Pepsi Taste of Thailand" food pairing campaign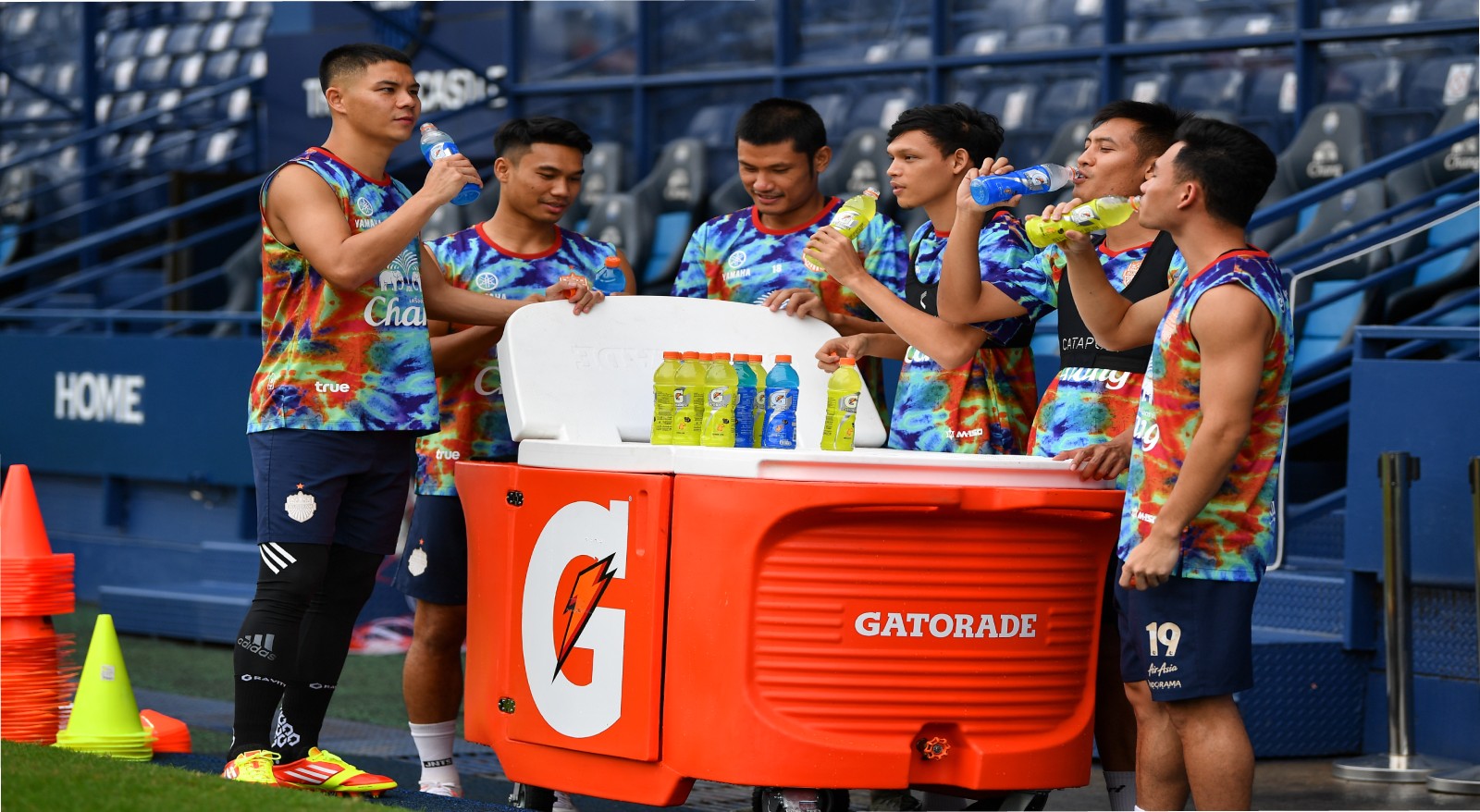 First time in Thailand, Suntory PepsiCo sends "Gatorade" to support a Thai Football Club in Partnership with Buriram United as an Official Sponsor
Enhancing the presence of "Gatorade" in Thailand's sport drinks market by teaming up with a new partner "Thunder Castle" Buriram United Football Club.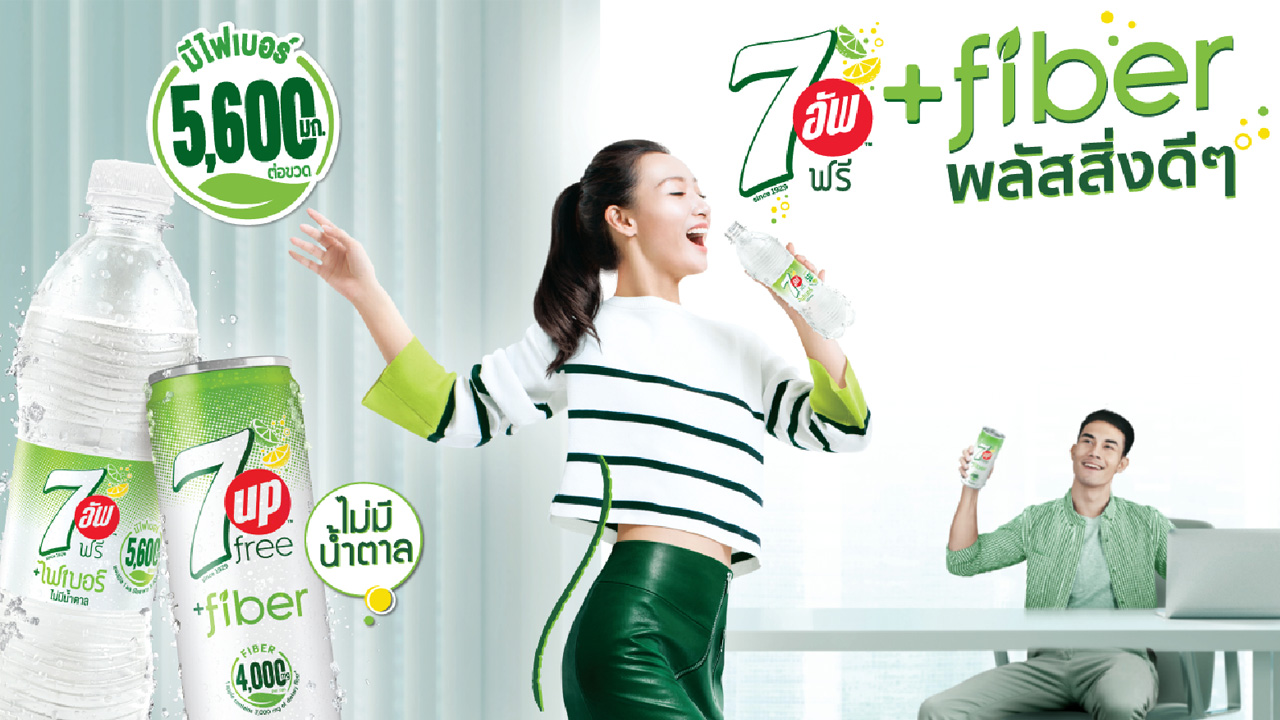 Suntory PepsiCo Debuts Latest "7UP Free Plus Fiber" in Soft Drink Market, Plus Functional Benefits Targeting the healthy lifestyle consumers
Launched a new refreshing 7UP variant called "7UP Free Plus Fiber" to tap into the sugar-free carbonated soft drink market.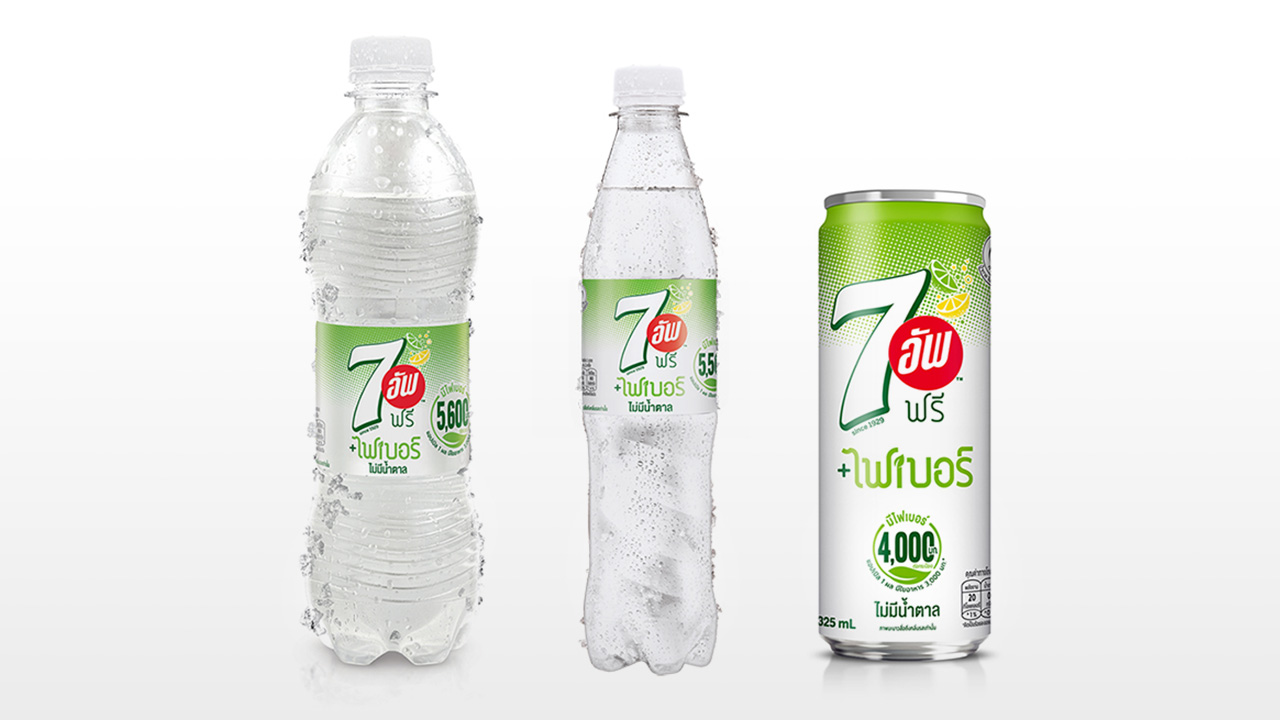 Brand-new 7UP Free +Fiber to hit shelves in Thailand with a plus of goodness.
Launching a brand-new product 7UP Free +Fiber drink that is set to offer a refreshing way to offer goodness