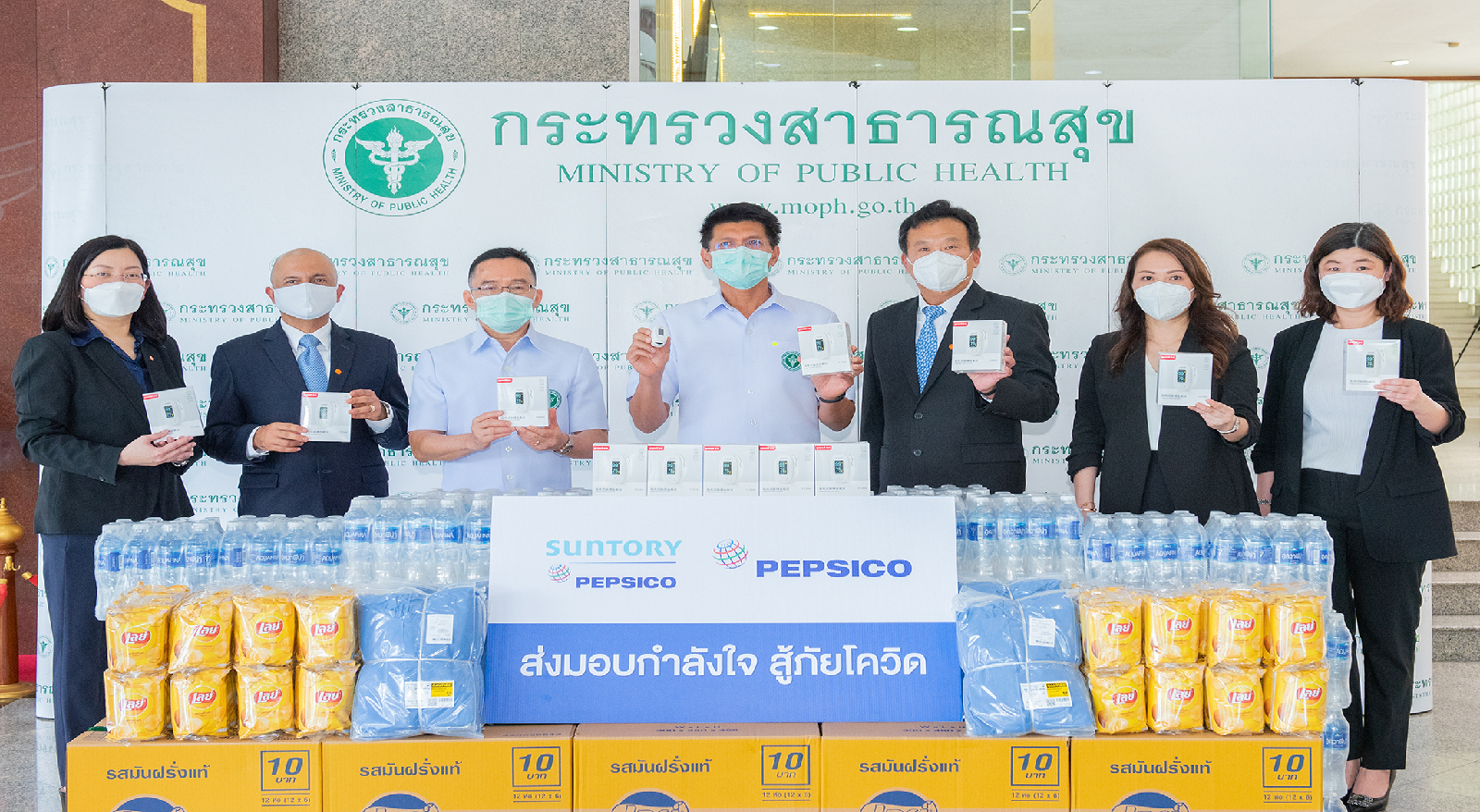 Suntory PepsiCo and PepsiCo in assisting 59 field hospitals in 16 provinces against COVID-19 pandemic
Suntory PepsiCo has teamed up with PepsiCo Thailand in standing together and delivering aid to medical personnel in the fight against COVID-19.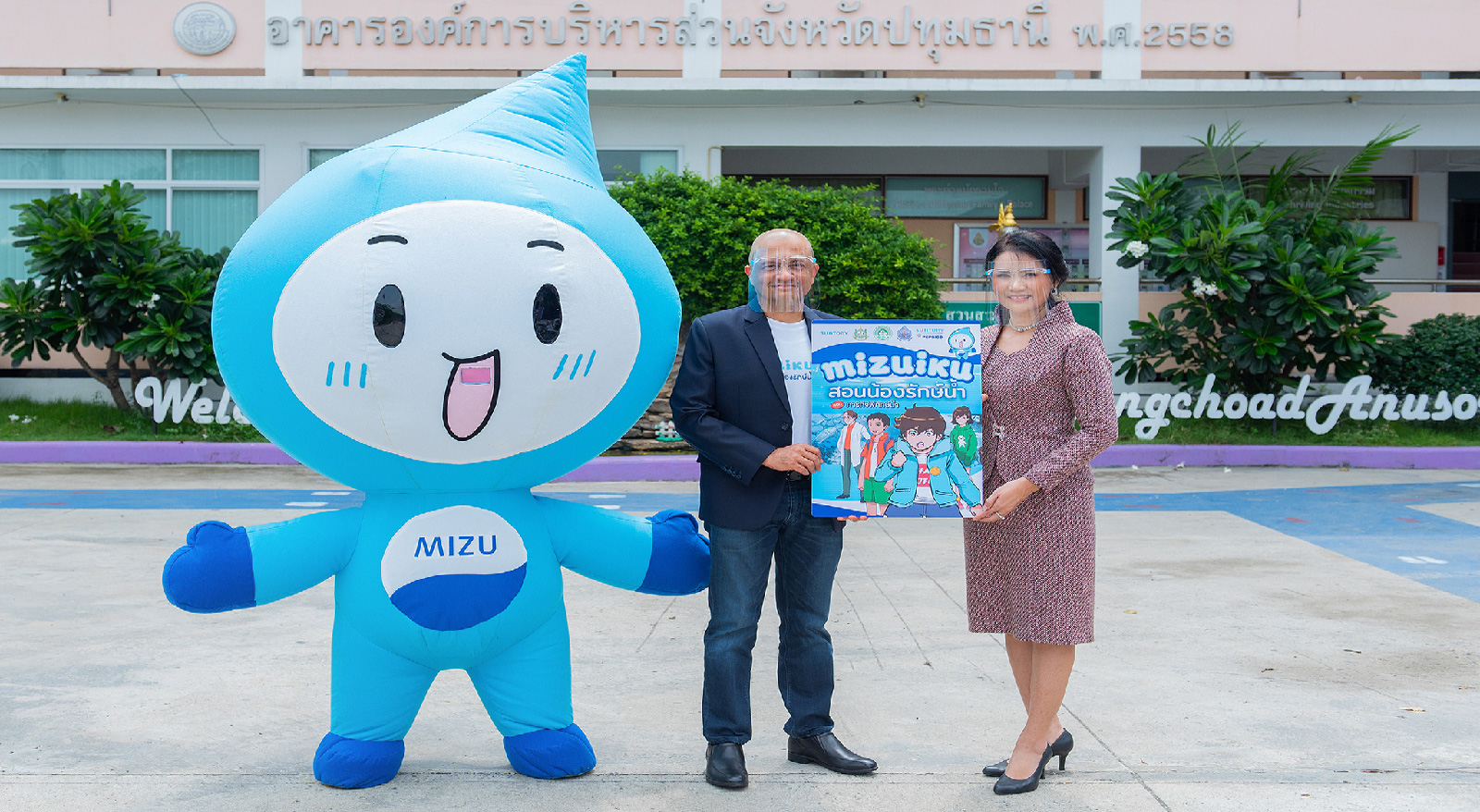 Suntory PepsiCo Gives Water Education Comic Books to 200 Schools.
Under the "Mizuiku: Water Education Program 2021", with the purpose of educating youth on the importance of water resource management and encouraging them to conserve water resources and the environment.
Suntory PepsiCo Joins Hands with Arno's Group to Serve Refreshing Beverages for all steak lovers.
Announced the partnership with Arno's Group restaurants specialized in steak and burgers in an American-homemade style.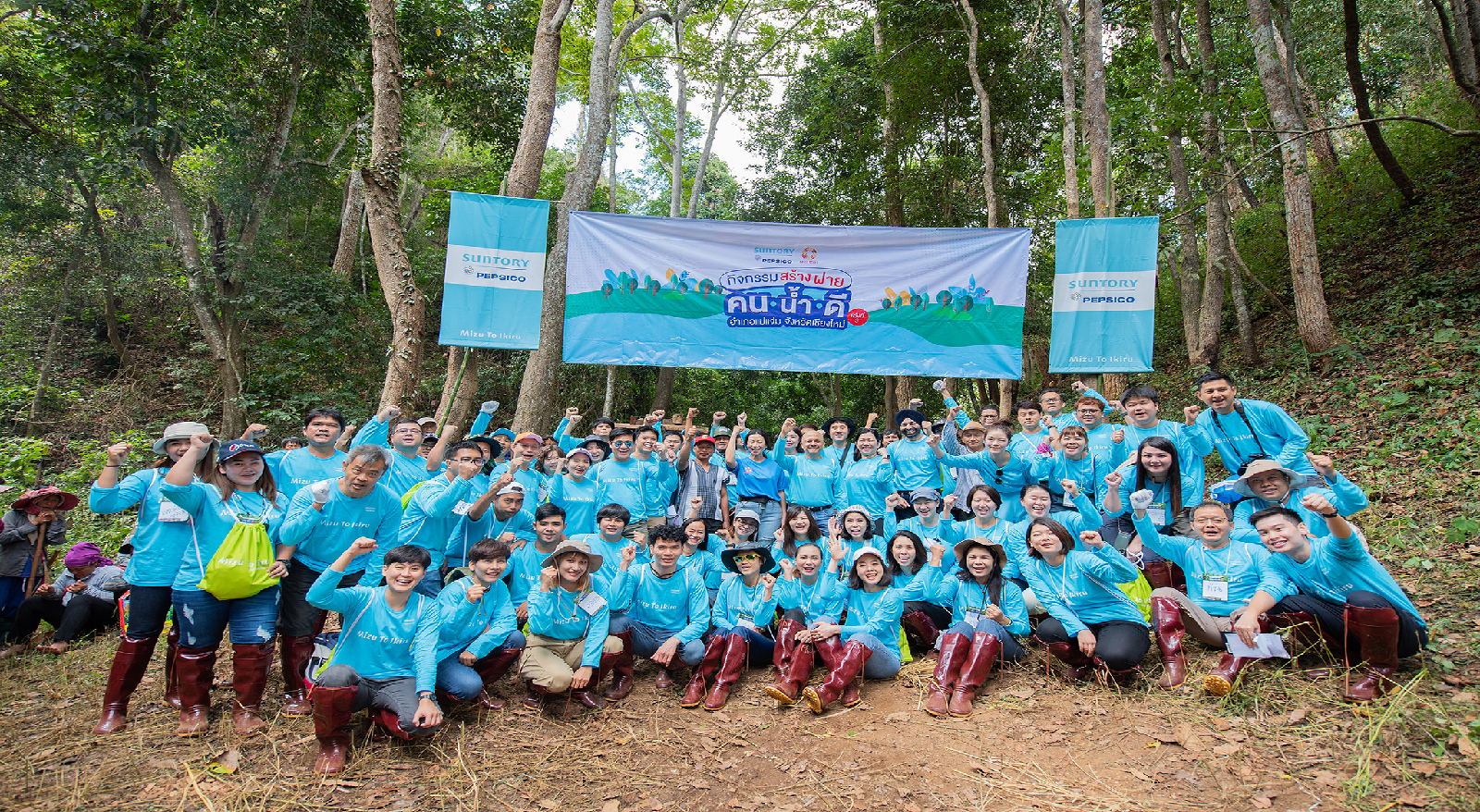 Suntory PepsiCo Puts Corporate Philosophy 'Mizu To Ikiru' into Practice
Partnering with Raks Thai Foundation to conserve water resources and the environment and rehabilitate the watershed forests by construction check dams, planting vetiver grass, and firebreak lines.
Suntory PepsiCo aims to expand share of ready-to-drink tea market to capture the growing healthy trend with Suntory TEA+ Oolong tea
Introducing TEA+, a ready-to-drink oolong tea from Suntory Japan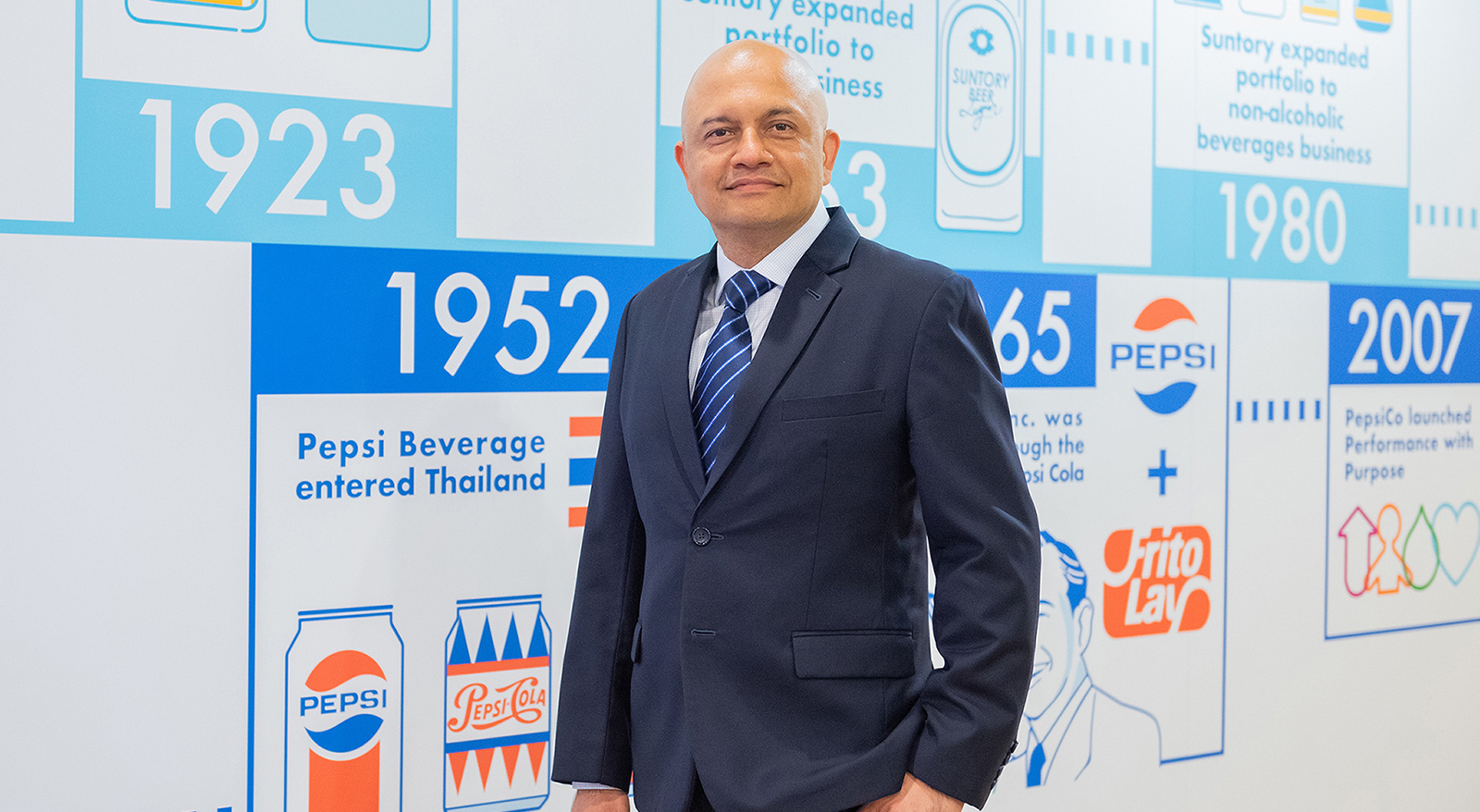 Suntory PepsiCo Appoints new CEO in Thailand To operate Sustainably
Announced the appointment of Mr. Ashish Joshi as the new CEO of the company. He will be responsible for the business management and expansion of Suntory PepsiCo portfolio.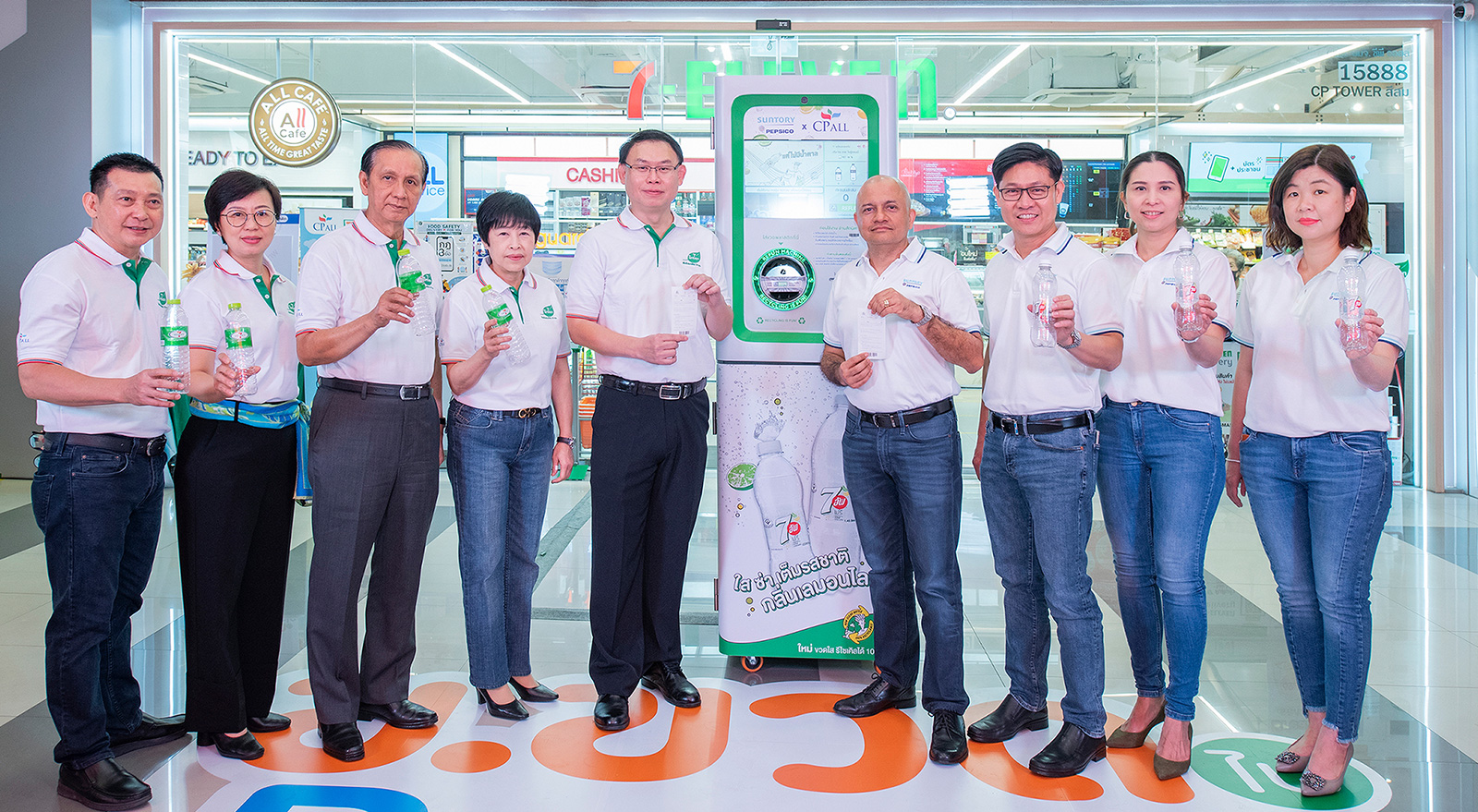 Suntory PepsiCo Partnered with CP All launched the 'Give Back Bottle for Recycle' Project
Launched a PET bottle recycling machine under the 'Give Back Bottle for Recycle' project with the aim to promote the sustainable use of plastic packaging.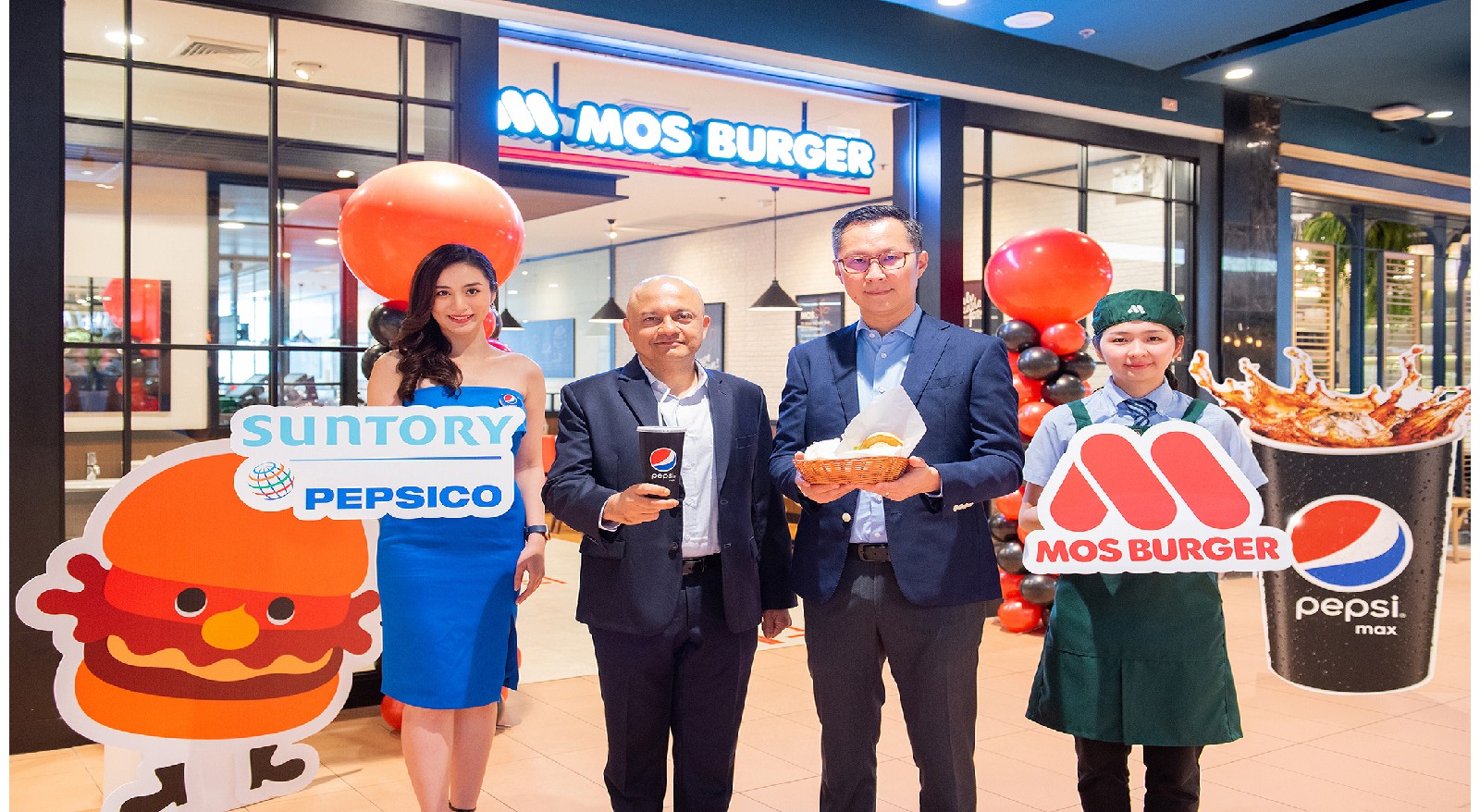 Suntory PepsiCo (Thailand) Announces Partnership With Mos Burger
Announced a supply and partnership with Mos Burger (Thailand) Co., Ltd., a leading Japan's home-grown hamburger chain.
Suntory PepsiCo Reinforces Corporate Culture's "Helping Hands" through employee volunteers to help society
This is to cultivate employees to appreciate their role of social responsibility through "Helping Hands" activity.
Suntory PepsiCo engages customer in new partnership with ChaiXi Bameekiao
Under the partnership, Suntory PepsiCo will distribute Pepsi to Chaixi Bameekiao noodles cart franchise.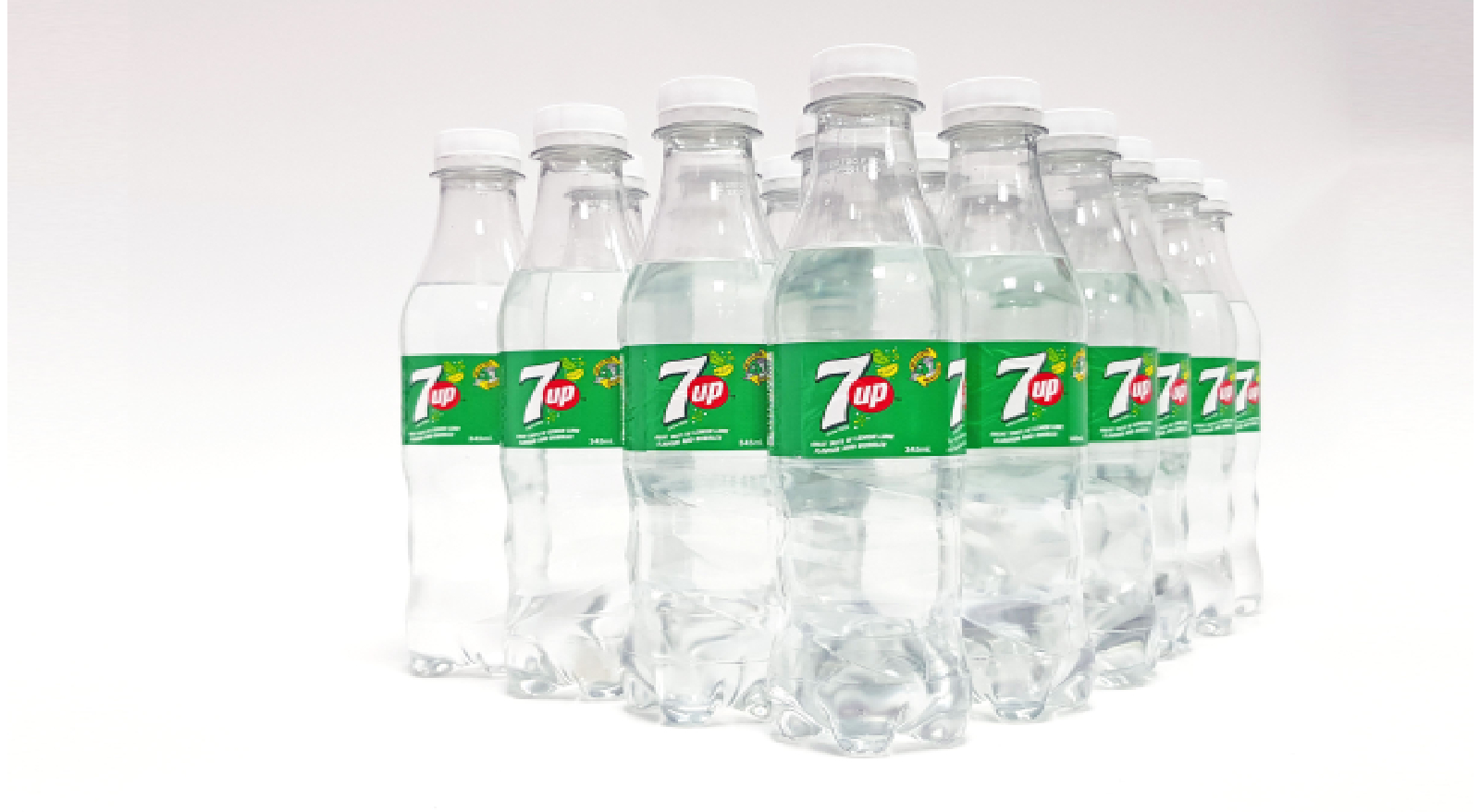 7UP Shifted from Green to Clear PET Bottles for Easier Recyclability and Environmentally Friendly
All 7Up bottles in Thailand have now shifted to clear PET bottles.
Suntory PepsiCo Announces Partnership with Tesco Lotus
Introducing "fast lane" initiative enhancing customers' convenience and providing unlimited refills of Suntory PepsiCo Beverages at Tesco Lotus Food Courts.